Last Updated: March 10, 2023
How Much Does a Business VoIP Phone System Cost?
KompareIt.com message: Let us do the work for you. Answer a few short questions & get cost estimates for your needs from trusted VoIP phone services companies who service your area. Our service is 100% free!
To set up an office with physical phone equipment, a business of 20 employees can expect to pay about $4500. Then, the monthly cost for an average VoIP business phone service would be $700 per month, or $8400 per year. The hardware and software costs would come out to a total of $12,900 for the first year.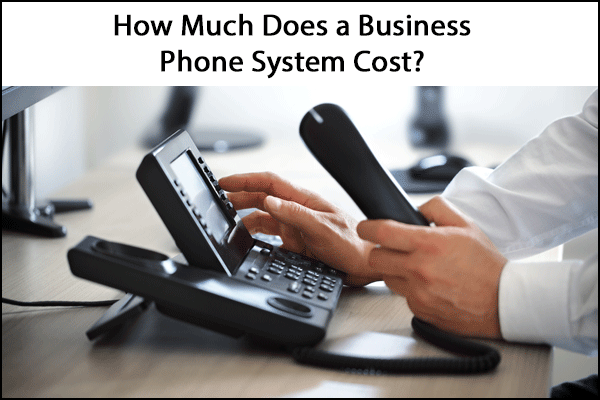 Outfitting your company with a business phone system is typically necessary when your organization has multiple employees or regularly receives customer calls. However, it can be difficult to both choose the right type of phone system and get an idea of what costs to expect. We've outlined everything you need to know about selecting a business phone system and the associated expenses.
Typical Costs of Business Phone Systems
Business phone services typically advertise their prices as per line/user, per month subscription fees. Some of the most common VoIP packages cost anywhere from $15-$60 per line, per month.
Many of the popular services will offer lower rates for larger companies, or for long-term contracts. These discounts could save you $10-$2 per line, per month.
Depending on your business size and specific needs, you may be able to order add-on services and create custom packages, which will have varying total costs.
Hardware
If your business will need desk phones, then you will need to purchase those on top of your phone system service. Some services allow you to purchase phones through them as add-on items, while others will require you to source the phones on your own.
Compare Phone System & Service Rates
Fill out our 30 second free form to receive competitive pricing from pre-screened phone system & service companies. No commitments. Our service is always free!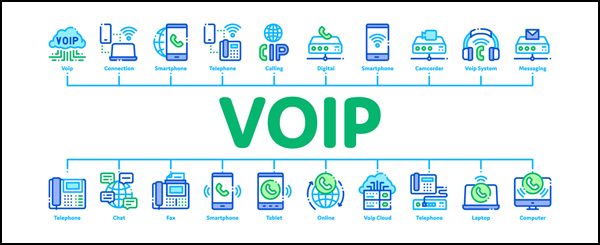 A basic office desk phone can run $20-$50, but these will often have limited features. Phone systems that accommodate more complexity, such as numerous call lines, conferencing, and even digital screens, can cost $75-$250 or more.
PBX phone systems are the most complex, and thus, most suitable for large businesses. These are the most expensive, costing $200-$1000 per phone.
Key system unit (KSU) phones are suitable for mid-sized businesses of up to 40 employees. They allow for directing calls to and transfering between numerous extensions. Most usually cost less than many PBX phones, but can be found within the same price range of $200-$1000 per phone.
KSU-less phones are the basic office phones that don't support key-based direction to extensions. These can cost as much as $225 at the higher end, but usually cost less. Most of the lower-priced office phones are KSU-less phones.
Phone System Fact
59% of customers still prefer to contact businesses by phone. 32 call minutes per employee are saved each day when a business uses a VoIP system.
Headsets for desk phones can cost $15-$150, depending on their features and system compatibilities.
Routers to support internet-based phone systems cost $75-$400.
Installing the hardware and syncing it with your new phone service may be provided by the supplier, or you may need to hire the help of IT professionals. These workers typically charge $50-$150 per hour. For 5 hours of installation work by one expert, it would cost an average of $500. Some may offer flat fee packages.
If your phone service will be directed to your existing employee mobiles, then you will likely not need to pay any installation fees at all.
Based on average numbers, equipping an office with 20 mid-range phones, accompanying headsets, and a router could cost about $4500.
RingCentral VoIP Prices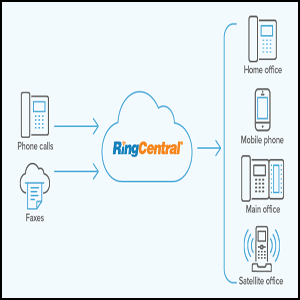 For a small business with 2-99 phone users, RingCentral offers 3 different all-in-one packages. Their Standard package starts at $34.99 per month, per user.
The Ultimate package reaches $59.99 per month, per user.
For companies with 100+ users, each package's pricing drops from $2-$7 per user. Large enterprise solutions may have further customized pricing options.
By choosing to pay annually instead of monthly, each package's monthly cost per user drops by $10.
Review RingCentral Plans and Pricing >>
RingCentral is named by Business.com as a top overall pick among business phone services. This cloud-hosted VoIP service was chosen for its pricing flexibility, abundance of features, and minimal installation needs. It gives staff a back-end through which to message and manage tasks, as well as supports video conferencing and screen sharing. RingCentral also enables you to consolidate all of your communications on one platform by integrating your digital customer support channels.
Vonage VoIP Prices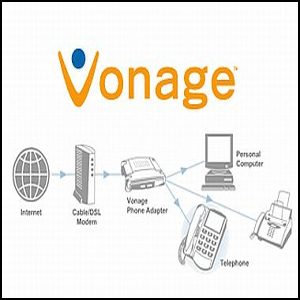 For 20-99 lines, Vonage offers a mobile-based package at $14.99 per month, per line.
The advanced package that supports desk phones and includes popular add-on services $34.99 per month, per line.
14-day trials are available for free.
Wirefly recommends Vonage for large and growing businesses that need to prioritize scalability in their business phone systems. One of the oldest names in the VoIP industry, Vonage is an established brand with a trusted reputation and widespread usage. The service's size has allowed it to build compatability partnerships with many common business applications, such as Oracle and Google Suite. While it offers plans for small businesses, its pricing decreases with the number of lines needed.
Review Vonage Plans and Pricing >>
Nextiva VoIP Prices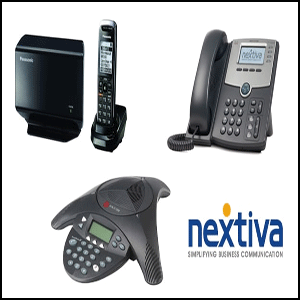 For 20-99 users, Nextiva's Business Communication Suite is offered at $26 per month, per user in the Basic package (paid month-to-month).
The month-to-month Enterprise package costs $40 per month, per user.
Per user costs drop $4-$6 when you choose a long-term contract.
Nextiva offers 30-day trials for Free.
U.S. News ranks Nextiva as 2020's best business phone service. Though they praise it for its overall functionality, it received special praise for its AI-powered workflow automation. Analytics, survey tools, and digital channel support are included on Nextiva's ever-growing list of features. The cloud VoIP service is currently beta testing a new single interface for customer relationship management and internal collaboration. Long-term contracts (12, 24, or 36 months) come with price discounts.
Review Nextiva Plans and Pricing >>
Choosing the most practical business phone system requires consideration of a lot of different factors, particularly relating not only to the calls themselves, but also how large your business is and its spread.
Your Business Size
How many employees will be using your phone system?
How many different departments/personnel will need to be connected via transfers or extensions?
Do you have different locations that will need to have compatible phone systems for transfers?
What is the typical call volume your company receives?
Questions like these can illuminate just how heavy-duty your phone system should be in terms of functionality. If you have a big business that will be handling large numbers of calls, you'll need a phone system that can not only host a great multitude of lines, but also effectively manage routing through a complex network of extensions.
Your Hardware Needs
If you want to have physical, dedicated phones for your office and employees, you'll need to purchase that equipment and make sure that it has all of the functionalities necessary to be compatible with the phone system service you choose.
With cloud and VoIP-based phone systems, you also have the option of handling calls through the mobile phones of you and your employees. Some companies choose to provide employees with work mobiles, while others use the personal mobiles staff already own in order to minimize initial setup costs.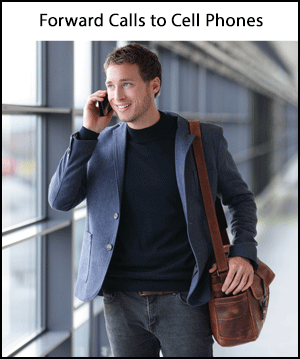 Call Mobility
This brings us to another matter that you'll need to keep in mind: your need for call mobility. If your employees typically stay at their desks/workstations all day, then you may be fine using a business phone system that is tied to physical office phones. However, if you have employees that are often on the move, you'll need a phone system that can easily direct calls to their mobile phones.
To facilitate forwarding calls to staff mobiles, 29% of businesses switch to VoIP business phone systems. This flexibility has been linked to a notable 20% increase in productivity, thanks to employees being able to take calls from anywhere.
Types of Calls
Consider the most common types of calls that your organization handles. They may be customer service calls, sales calls, or even internal conference calls for business meetings and employee collaboration.
Also assess the source location of these calls. If you deal with many international calls, your phone system will likely need an internet-based connection (cloud and/or VoIP) in order to minimize costs.
Security
If your company will be handling calls where confidential information will be shared, you will need to select a business phone system that offers strong security features. From 6-digit voicemail passcodes to multi-level encryption, there are a number of security features that can protect the sensitive data of your company and its customers.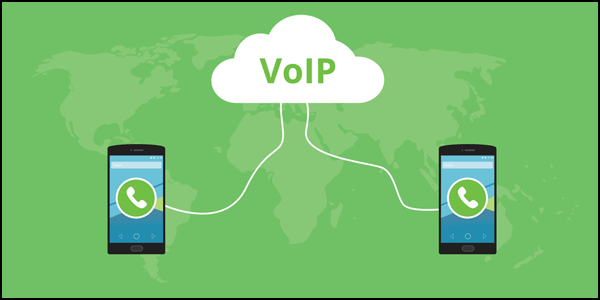 Business phone systems establish an internal network for organizations to receive and manage phone calls. From directing calls to the right department/representative, to having multiple lines open for taking numerous customer calls at once, business phone systems give companies the flexibility they need to provide good customer service and facilitate internal communications.
There are many ways that business phone systems have proven to increase business productivity, staff communication, and customer service. Some of the most significant are detailed below.
Customers Prefer Phone Interaction
In an effort to curb customer service costs, many businesses are launching online self-service and chat systems. This leaves many customers frustrated. Those with complex issues may have difficulty getting their problems addressed effectively via these online options.
Many businesses are also trying to streamline customer phone calls by using automated phone services, where customers call in and interact with a robotic voice assistant. However, these too can cause frustration. Consumers find these interactions to be tedious and often ineffective, frequently wishing that they could skip directly to speaking with a representative.
Having a highly functional business phone system in place will allow you to serve your customers in the personal way that yields the highest rates of satisfaction.
59% of customers still prefer to contact businesses by phone
75% of customers believe calling is the best way to get a quick response from businesses
48% of consumers report that they find calling to be the easiest method for requesting customer service
67% of customers have hung up because they were not able to talk to a real person when calling a business
83% of callers say they would avoid a company after a bad experience with an interactive voice response (IVR) system
Effective Business Phone Systems Give an Economic Boost
Implementing an optimal business phone system can help businesses save money and increase productivity. By enhancing customer service experiences, they can also drive increases in revenue
Almost 50,000 annual hours are saved by businesses that use unified communications systems
32 call minutes per employee are saved each day when a business uses unified communications or VoIP systems
90% of phone system setup costs can be reduced by using VoIP phone systems
40% of local call costs are cut when small businesses use VoIP systems
90% of international call costs are eliminated with use of VoIP systems
3 out of 4 customers report spending more with companies that provided excellent customer service
Competitors are Still Prioritizing Calls
Despite businesses expanding their customer service channels to online platforms such as social media and website self-service, they still see phone calls as the top way to manage customer relations.
Additionally, business leaders and their employees continue to spend a significant amount of time on the phone. They find that using a well-designed business phone system can actually help them manage their call duties more efficiently, contributing to smoother operations overall.
94% of business marketing budgets go toward getting customers to call in
64% of businesses say customers should always be able to talk to a representative
60% of businesses report prioritizing phone systems and live agents as urgent investments
67% of employees say VoIP phone systems improve call handling
63% of employees report that VoIP phone systems help with managing messages
57% of employees find that VoIP phone systems better enable remote work
25% of an average CEO's time is spent on phone calls in a workday
6 hours per week is the average time business owners spend on communications
204.8 billion corporate entities will be VoIP subscribers by 2020
In addition to being cheaper than traditional phone systems, VoIP systems typically have more features. Calls can be seamlessly transferred between locations or to employees working remotely. Employees can make calls from the road without racking up expensive cell phone or long distance fees. Voicemail messages can be translated into text and sent to email inboxes. VoIP systems also have all of the same features you've become accustomed to with regular phone systems, such as call waiting, call forwarding, call monitoring, call recording and auto attendant.
On the downside, VoIP systems put a lot of extra strain on your company's network. Some networks can't handle the extra flow of data and need to be upgraded. And if your network is running slowly or there's not enough bandwidth, calls may not be clear. Also, if your network is down for some reason, the phones will also be down.
The process of choosing a new phone system can be long and difficult. Making the right choice is crucial because a phone system is something your company will have to live with for a long time. Here are some tips to guide you through the process:
Talk to other businesses - Reach out to similarly-sized companies who have switched to VoIP to get their feedback. How does the system compare to a traditional phone system? Were network upgrades necessary? If so, how expensive and time consuming were they?
Take it for a test drive - Never buy a phone system - VoIP or not - without doing a demo first. You'll never know if the system is user-friendly if you don't actually use it. Are the phones comfortable to hold? How easily can you transfer a call to another extension? Are speakerphone calls clear?
Shop around - Always shop multiple dealers to compare prices. But don't base your decision on price alone. Consider each dealer's experience, reputation and quality of service.
Buy at the right time - The best time to buy is at the end of the quarter, when sales teams are scrambling to meet their goals. You're likely to get a better deal than if you bought at the beginning of the quarter.
References:
Compare Phone System & Service Rates
Fill out our 30 second free form to receive competitive pricing from pre-screened phone system & service companies. No commitments. Our service is always free!