The Annual KompareIt Higher Education Scholarship
For Those Who Have Lost A Parent
Our Scholarship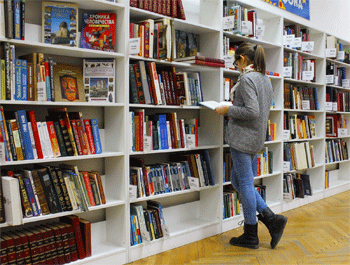 KompareIt works every day to assist consumers in finding the right service for their home or business. We believe in the fundamentals of a strong home and family. We understand that losing a parent or guardian is an incredibly painful experience and it has a huge impact on the home and family. We believe students that are in this position deserve an extra push in helping them with their education, which we'd like to gift via a scholarship towards their educational expenses.
Scholarship Amount
$1,000
Eligibility
All applicants must be enrolled, or due to be enrolled, as a full-time student at an accredited US college or university for the semester that they are applying to receive the scholarship.
Applicants are not required to have a minimum GPA.
Applicants are not required to have a specific major.
Domestic, international, and undocumented students may apply.
Students attending online universities are welcome to apply.
Required Application Details
Please write a 1,000-word essay answering the following questions:

What are your goals for your education and the future?
What motivates you to continue your education?
How do you plan to use your education to assist those in need?

Please submit proof of enrollment or an acceptance letter in an accredited learning institution. We will accept a recent transcript, acceptance letter, or tuition bill. Please note: if you are in the process of applying for colleges and universities, please indicate your current school and submit a document with the schools you have currently applied to. If you are selected for the scholarship, we will ask you to provide proof of enrollment for your college or university at that time.
Please submit the KompareIt Scholarship form linked below.
How to Apply
Please follow the link to form to apply and submit the below information:
Full Name
Email Address
College or University Name
College or University Mailing Address
Proof of Enrollment - Transcripts, tuition receipt, or acceptance letter will be accepted. Please submit as .jpeg, .pdf, or .doc
Essay answering the above questions. Please submit as .pdf or .doc
Confirmation and acceptance of terms and conditions
Application Deadline
All applications must be submitted by September 15, annually.
Winner Announcement
A winner will be selected and notified via email by September 30, annually.
Additional Scholarship Details
The winning candidate will be selected by a panel of judges from KompareIt.
The scholarship is available on a yearly basis and is non-renewable.
The scholarship funds provided by KompareIt will be sent via check to the college or university. Funds are to be applied to qualified college expenses (including tuition, fees, books, and on-campus room and board) for the current academic year.
Privacy Policy
By submitting an application, we are granted permission to send applicants information regarding their application only via their submitted email address, which is not kept on file after the deadline.
Student Protections
No applicants will be contacted regarding anything other than their application.
Information pertaining to applicants can be destroyed at their request.
All information (proof of enrollment, essays, and email) relating to applicants is destroyed as soon as a winner is paid.
Applicant emails will not be used for any marketing purposes. KompareIt and its representatives will not knowingly sell, share, rent or otherwise transfer your information other than in accordance with the terms set forth in this Privacy Policy.
Applicants will not be asked to provide any sensitive information for their application or to claim their award if they are to win the scholarship.
There is no fee to apply to this scholarship or for the winning applicant to claim their award.
Applicants retain all rights to their essay.
Terms & Conditions
All submitted photos and essays must be original work of the applicant. Only one submission may be entered per student, per year. Duplicate entries will be disqualified. All scholarships are non-renewable. By submitting an application to The KompareIt Scholarship For Those Who Have Lost A Parent, you certify that all the information you have provided is original, accurate, and complete.
Scholarship Resources
The Federal Student Aid site has important information that may help you on your scholarship journey.
https://studentaid.gov/understand-aid/types/scholarships
If you are unsure if your school is accredited, you can use the US Department of Education's search tool to see if your school features on their list.
https://ope.ed.gov/dapip/#/home
How to detect scams
https://bigfuture.collegeboard.org/pay-for-college/grants-and-scholarships/how-to-spot-scholarship-scams
https://www.consumer.ftc.gov/articles/0082-scholarship-and-financial-aid-scams