Last Updated: May 18, 2023
Quonset Hut Prices: What to Expect and Factors to Consider
KompareIt.com message: Let us do the work for you. Answer a few short questions & get cost estimates for your needs from trusted steel building dealers who service your area. Our service is 100% free!
Quonset huts are lightweight, prefabricated structures made of steel. They are arch shaped, and they get their funny name from the place where they were first manufactured, a [village in Rhode Island called Quonset Point](https://en.wikipedia.org/wiki/Quonset_Point#:~:text=Quonset%20Point%20(%2F%CB%88kw,which%20was%20first%20manufactured%20there.).
Originally produced in the early 1940s, Quonset huts were the first prefabricated steel buildings. But they still have many practical functions today. Here, we'll talk about their history, modern uses and how much you can expect to pay for for one.
Quonset huts were developed for the U.S. Navy during World War I. The Navy needed lightweight, multipurpose buildings that could be assembled on site without skilled laborers. The preassembled buildings could be placed on pilings, concrete or directly on the ground.
The original Quonset huts were 16-by-36-foot structures. The sides were made of low-grade corrugated metal and the ends were made of plywood with doors and windows cut out. The floors and interior walls were also made of wood.
Quonset huts were popularized during World War II, when at least 150,000 were manufactured. They were used for military housing and storage needs, serving as latrines, dental offices, isolation wards, showers and even bakeries.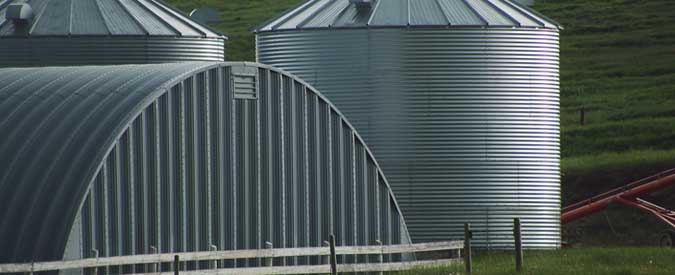 Quonset huts typically cost anywhere from $10 to $20 per square foot. A basic Quonset hut that is only partially finished costs around $10 per square foot, while a more finished version with insulation, doors and windows will cost more in the range of $11 to $20 per square foot.
In most cases, the shell costs $7 to $10 per square foot.
Accessories such as doors and windows usually add 20 percent to the purchase price.
Delivery adds about another 10 percent.
Labor and installation usually add about $3 to $10 per square foot.
Also of note: You can choose between two grades of steel - 26-gauge premium steel and lighter 29-gauge steel. The premium steel is more expensive, but it will hold up longer than 29-gauge.
SteelMaster Buildings: Quonset huts priced at $8 to $30 per sq ft.
Powerbilt Steel Buildings: Quonset huts ranging from $10 to $25 per sq ft.
Curvco Steel Structures: Quonset huts costing $7 to $25 per sq ft.
Future Buildings: Quonset huts averaging $10 to $25 per sq ft.
Compare Steel Building Prices
Fill out our 30 second free form to receive competitive pricing from pre-screened steel building dealers. No commitments. Our service is always free!
Quonset huts are still in use today, although modern versions are stronger and more rust-resistant than their early predecessors. Today, they come in a variety of sizes and have a variety of residential, commercial, industrial and agricultural uses.
Quonset huts can be used as agricultural storage facilities or warehouses; even homes or businesses. The clear-span interior makes them ideal for athletic centers, including gymnastics and indoor pole vaulting facilities. The buildings are also regarded for their strength.
Watch this video to see a complete metal quonset hut build.
Cost-effective: Quonset huts are often more affordable compared to traditional construction methods, making them a cost-effective option for various purposes.
Easy and Quick Assembly: Quonset huts are designed for easy and quick assembly due to their pre-engineered components and simple construction process, saving time and labor costs.
Durability: Quonset huts are made from durable materials such as galvanized steel or aluminum, offering resistance against rust, corrosion, and pests. They can withstand harsh weather conditions, including high winds and heavy snow loads.
Versatility: Quonset huts are available in various sizes and can be customized to suit different needs, including storage, workshops, agricultural use, and temporary shelters.
Portability: Quonset huts can be easily disassembled and relocated if needed, providing flexibility and portability.
Limited Interior Space: The curved shape of Quonset huts reduces usable interior space, making it less efficient for certain activities that require straight walls or maximum floor area.
Limited Design Flexibility: The unique design of Quonset huts limits architectural options compared to traditional buildings. Customizations may be limited, especially for complex structures or intricate interior layouts.
Insulation and Ventilation Challenges: Quonset huts may require additional insulation and ventilation systems to maintain comfortable interior temperatures, especially in extreme weather conditions.
Limited Natural Light: Depending on the design and configuration, Quonset huts may have limited natural light due to fewer windows or straight walls for proper placement of windows and openings.
Noise and Echo: The curved shape of Quonset huts can result in increased noise levels and echoing inside the structure, which may not be ideal for certain uses.
Resources:
Compare Steel Building Prices
Fill out our 30 second free form to receive competitive pricing from pre-screened steel building dealers. No commitments. Our service is always free!