Last Updated: February 09, 2023
How Much Does a Panasonic Business Phone System Cost?
KompareIt.com message: Let us do the work for you. Answer a few short questions & get cost estimates for your needs from trusted VoIP phone services companies who service your area. Our service is 100% free!
**Panasonic is planning to shut down their business communications arm by the end of 2022 due to a rapid shift to cloud based solutions. They will continue manufacturing until 2022 and have support in place until 2029. If you need to switch phone system vendors, try our free quote request form to get pricing now.**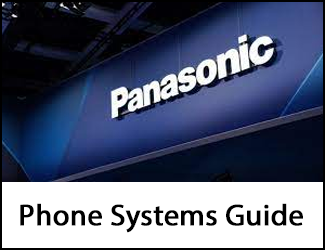 When looking for a new phone system for your business, reliability should top the list in your "pro" column. Affordability is, of course, important, but if that bargain phone system fails to do its job and requires excessive maintenance, leaving your business without service in the meanwhile, it wasn't that great a bargain.
Panasonic is one of the world's largest companies and is the top-selling phone system for small- and medium-sized businesses. That level of popularity comes from offering reliable systems offering a broad range of features, as well as the flexibility to grow along with your business.
Though the company has Japanese origins, its company headquarters are in Newark, New Jersey. In fact, the company moved its base to North America in 1959. Panasonic offers a wide range of communication equipment for businesses, including VoIP and SIP devices, as well as analog and digital phone systems. Capabilities include handling communications for multiple locations as well as remote employees and executives out on the road.
Compare Phone System & Service Rates
Fill out our 30 second free form to receive competitive pricing from pre-screened phone system & service companies. No commitments. Our service is always free!
The cost of any phone system relies heavily on the level of features your business requires. Panasonic offers the KX-NT5xx series for digital users, with a cost ranging from $150 to $500.
These phones support a speedy phone network and include a variety of standard features, such as:
A comfortable handset
An enhanced headset system with no headset lifter requirement
Programmable buttons
Two Ethernet ports
Phones are available in a variety of models, from basic workstations to executive models with touch screen capability.
If you need a phone system capable of handling both digital platforms and expanding into an IP communications platform, the Panasonic KX-NS700 makes a great choice. It handles up to 288 users per site and costs between $900 and $3,200, depending on features and the number of lines you need.
Ability to connect multiple locations with a single system
Built-in call center capability and reporting
Disaster recovery
Easy desktop control for both calls and messages
Multi-cell wireless network for communication between mobile and on-site staff
Simple remote phone deployment without need of a VPN
SIP trunk connectivity, allowing service via IP network
Smartphone applications
Survivability capability
Web console, centralized administration
One helpful, money-saving benefit? Panasonic allows customers to test drive their more advanced features before they purchase. These include voicemail-to-email notification, two-way recording, and message storage backup.
For smaller businesses (up to 20 lines), Panasonic offers the KX-TDA50G. The system offers great flexibility for growing businesses and supports analog, digital, and SIP trunks. For a single unit, prices start at around $350, with bundles starting at around $1,000. Pricing, as always, depends on features and number of lines/users.
Panasonic has three "legacy" PBX systems, the KX-TDE100/200, the KX-TDA100/200, and the KX-NCP500/1000. Though discontinued, parts are still available, as are reconditioned units. In addition, Panasonic's new KX-NS1000 server stacks with the legacy systems, ensuring users continue enjoying the components of their existing system.
The cost of a refurbished unit starts at around $300, depending on features. New units max out at around $1,800.
Watch an overview of why Panasonic is closing their business phone system arm.
Sources:
Compare Phone System & Service Rates
Fill out our 30 second free form to receive competitive pricing from pre-screened phone system & service companies. No commitments. Our service is always free!