Last Updated: March 10, 2023
How Much Does an Avaya Cloud IP Office Phone System Cost?
KompareIt.com message: Let us do the work for you. Answer a few short questions & get cost estimates for your needs from trusted VoIP phone services companies who service your area. Our service is 100% free!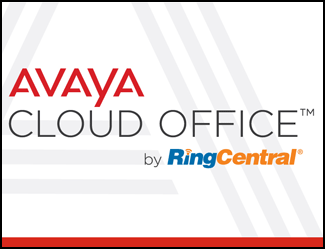 If you're shopping for a business phone system, you've undoubtedly heard the Avaya name. Avaya is one of the top sellers of business phone systems, with products suited to everything from small businesses to major corporations.
Avaya has a long history in the communications business. The company is a spinoff of Lucent Technologies, which is a spinoff of telecom giant AT&T. In addition to basic phone systems, Avaya provides contact center and networking services.
Avaya's platform for medium and large businesses is called Aura. The system uses a type of Voice over Internet Protocol (VoIP) called Session Initiated Protocol, or SIP, to reduce telephone costs. The system allows businesses with traditional landline PBX systems to incorporate VoIP technology to route calls over the Internet. This leads to substantial cost savings because companies can make calls to people across the world without paying long distance fees.
For mid-sized companies with 250 to 1,000 telephone users, Aura's features include auto attendant, instant messaging, voicemail, contact center features, basic conferencing, E911, mobile integration, Customer Relationship Management (CRM) applications and video conferencing.
For large enterprises with up to 36,000 users, Aura comes with additional features such as advanced conference calling, video conferencing to tablets, and access to email, fax messages and voicemail with the same interface.
For smaller businesses, Avaya's offerings include:
IP Office, a phone system for companies with anywhere from five to 1,000 employees and up to 32 locations. The system is customizable: Choose any combination of IP, digital, analog or SIP technology. And it can easily be expanded when your business grows. The system incorporates not just office phones but also smart phones, laptops, home phone and tablets.
Avaya Cloud Office is a phone system that is hosted in the cloud, so no hardware investment is required (except for the handsets, of course). Features include instant messaging, call forwarding and personal conference bridges.
Compare Phone System & Service Rates
Fill out our 30 second free form to receive competitive pricing from pre-screened phone system & service companies. No commitments. Our service is always free!
Watch an overview of Avaya Cloud Office.
Avaya Cloud Office has a flat rate: $19.99 to $59.99 per month, depending on the number of users and type of plan you choose. Additional local or toll-free numbers cost an extra $4.99 per user/month. Vanity numbers are a one time fee of $30. Additional international numbers cost $5.99 per user/month.
All other Avaya phone systems are structured as a one-time purchase of hardware and software, and prices often discussed on a per-user basis.

For large corporations with more than 1,000 telephone users, Avaya phone systems average about $300 to $350 per user. That is far less than the national average for corporate phone systems, which several studies have placed between $700 and $850 per user.
For mid-sized companies with about 250 telephone users, the price increases to about $400 to $500 per user. This includes hardware, software and service/customer support. Total projects costs are usually around $100,000 to $125,000.
Companies with about 100 employees can expect to pay $500 to $600 per user, or a total of $50,000 to $60,000.
Complete phone systems for small businesses can cost up to $1,000 per user.
Brand name is only one of many important decisions you'll have to make when shopping for a new phone system. You have to find a phone system that is the right size for your business and one with all of the features you need. Here are some tips that should make the buying process easier:
Talk to other businesses - Compare notes with similarly-sized companies to find out which phone system they purchased and why. How is the phone system working out? Would they recommend it to others?
Take it for a test drive - Never buy a phone system without doing a demo first. You'll never know if the system is user-friendly if you don't actually use it. Are the calls clear? Are the phones comfortable to hold? How easily can you transfer a call to another extension?
Plan for growth - A phone system is long-term investment, so think about where your company might be five or 10 years down the road. You want a system that is easily scalable and allows you to add features as you need them.
Buy at the right time - The best time to buy is at the end of the quarter, when sales teams are scrambling to meet their goals. You're likely to get a better deal than if you bought at the beginning of the quarter.
Shop around - Get quotes from multiple dealers to compare prices. However, never choose on price alone. Consider the dealer's reputation, too.
Sources:
Compare Phone System & Service Rates
Fill out our 30 second free form to receive competitive pricing from pre-screened phone system & service companies. No commitments. Our service is always free!