Last Updated: February 14, 2023
In-Wall Pest Tubes: Does an In-Wall Pest Control System Really Work?
Unwanted pests like termites and rodents tend to hide in the walls, where we can't see them until they multiply and become a bigger problem. In-wall pest control systems are designed to stop the problem before there's a full-blown infestation.
In-wall pest control systems must be installed when the home is under construction or renovation - otherwise they're cost prohibitive. They're an option to consider early on in the construction process, particularly if you live in a pest-prone area or you worry about infestations. They can provide peace of mind and cut down on future expenses.
In-wall pest control systems are installed before the drywall goes up. A network of tubing connected to an outdoor service port is installed throughout the walls of the home. The tubing is perforated so that pest-killing chemicals can be distributed through the outside port into the inner walls. In most cases, the pest control company that installs the system also pretreats the interior walls to block pests.
After construction is complete, a service technician will show up at regular intervals - usually twice a year to quarterly - to apply a pest control treatment through the port. Because the port is outdoors, the technician never has to enter the home.
Homeowners who opt for in-wall pest tubes appreciate the convenience. They don't have to vacate the house for pest control treatment. They can't smell the chemicals, and there's no danger to children or pets. And, of course, the obvious benefit is that pest problems are controlled before they become severe. The technicians can get to the pests where they live, which traditional pest control methods can't do as effectively.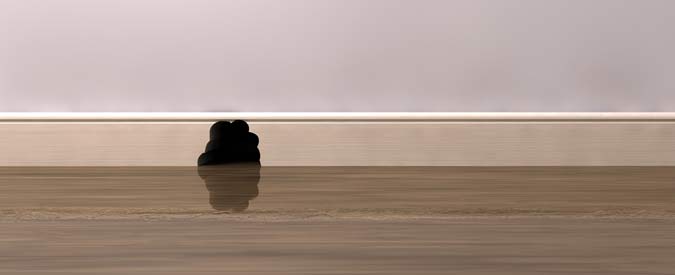 Try Our Free Pest Control Cost Calculator
Fill out our 30 second free form to receive competitive pricing from pre-screened pest control companies. No commitments. Our service is always free!
Like most things in life, in-wall pest tubes are not a foolproof solution. No pest control product can guarantee that it will eliminate 100 percent of pests. The method can be effective, but no one can promise that you'll never see spiders or ants.
A few other things to consider:
Most systems do not cover the whole home. This would be expensive and, to some extent, unnecessary. The tubes are installed where pests are most likely to become a problem, such as in kitchens and around doorways and plumbing.
You may still need indoor treatments. If a pest control problems pops up in an area that is not protected by the tubes, additional pest control might be needed. It's a mistake to purchase in-wall pest tubes thinking you're 100 percent protected. Think of them more like an additional layer of defense.
Not all pest control companies are alike. Do thorough background research before you hire anyone. Many pest companies are honest and reputable, but others have been flooded with complaints about poor or ineffective service. The company you choose makes all the difference when it comes to quality, reliability and honesty. If you read online reviews and forums, you'll discover that some people are thrilled with their service while others call it a waste of money.
Cost varies based on the size of the system, the size of the home and the cost of living in your area. Most systems cost about $300-$500 to install. Service calls run about $100 per visit, so budget $200-$400 per year for that. The service calls are similar in price to traditional pest control visits to spray indoors and out.
To save on future costs, look for a company that offers a warranty on the work. You might also consider looking for a company that offers free supplementary indoor or outdoor treatments when necessary. Many reputable companies do this.
One of the biggest misconceptions about in-wall pest tubes is that they're soaking your interior walls with chemicals. In reality, the chemicals are applied in very small and strategically chosen spots through tiny slats in the tubes. Think of a light mist from a spray bottle every foot or so, not a sprinkler going off inside the walls.
As with any purchase, the decision to install in-wall pest tubes is personal. Homeowners should carefully weigh the pros and cons to make the decision that is best for them. Be wary of any company that uses high pressure or scare tactics to talk you into the system. On the flip side, don't let one bad experience from another homeowner convince you that tubes are worthless. Do the research and come to your own conclusion.
Try Our Free Pest Control Cost Calculator
Fill out our 30 second free form to receive competitive pricing from pre-screened pest control companies. No commitments. Our service is always free!