Last Updated: February 10, 2023
How Much Does a Home Security System Cost?
KompareIt.com message: Let us do the work for you. Answer a few short questions & get cost estimates for your needs from trusted home security companies who service your area. Our service is 100% free!
Study after study has proven that homes with security systems are far less likely to be burglarized. Criminals don't want to get caught: The smart ones look for signs of a security system before attempting to break in. In fact, many experts insist the likelihood of a burglary is almost nil in homes with alarms.
Home security systems can be wireless or hardwired. Wireless systems use radio signals to communicate from one device to another. The technology is newer and the systems are less expensive, but they are susceptible to interference. Hardwired systems tend to be more reliable, but they also cost more.
Burglar alarms can also be monitored or unmonitored. Monitored systems notify a central call center when the alarm is activated. Barring password confirmation that the activation was accidental, the monitoring service will notify police. Monitored systems also notify authorities in the event of a fire or carbon monoxide leak. Unmonitored systems produce a loud noise that may scare off burglars, but they do not call for help.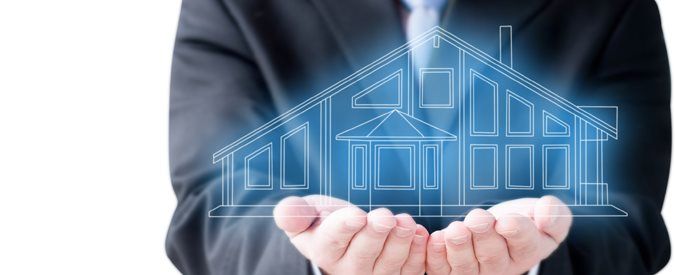 Modern home security systems can also be used to keep an eye on the kids while you're away, or to turn the lights on and off while you're on vacation.
A do-it-yourself wireless security system typically costs anywhere from $100-$1,000. Basic systems include a motion detector, panic button and siren, while more expensive systems include features like voice response and an LCD display.
Hardwired security systems, which require professional installation, usually cost about $100-$150 per entry point (i.e. doors and windows). For the typical home, this works out to $1,000-$2,000, not including the cost of monthly monitoring.
Monitoring services start at $20 to $50 per month and range up to about $100 per month. Smoke and carbon monoxide detectors start at about $50, while extras like additional keypads or motion detectors usually cost $100-$200 each.
Keep in mind that a portion of your expense likely will be recouped in insurance savings. Most insurance companies will discount your homeowner's policy by 15 to 20 percent if you install a home security system
Compare Home Security System Prices
Fill out our 30 second free form to receive competitive pricing from pre-screened home security companies. No commitments. Our service is always free!