Last Updated: February 09, 2023
10 Unique Promotional Items Your Customers Actually Want
KompareIt.com message: Let us do the work for you. Answer a few short questions & get cost estimates for your needs from trusted promotional product companies who service your area. Our service is 100% free!
We've all had to deal with junk promotional products - thing we don't want but pick up at trade shows or in goodie bags. How many key chains, frisbees, hats or coffee cups can one person use?
When they're done right, promotional products are extremely powerful. Generally, the key is to pick something people will actually use. Every time they pick up the item - for years to come, ideally - your company will be on their brains.
However, these days it seems like almost every promotional product is overused or old news. Here are some clever alternatives that feel fresh.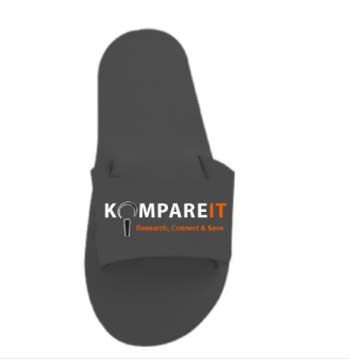 1. Car iPhone mounts - These mount to the dashboard or windshield, usually with some kind of suction cup, making it easier for someone to read their smartphone for directions or change the music while driving. These aren't the cheapest of promotional products, but they will get used. Every time the person looks at their phone in the mount, they'll see your company logo on the front.
2. Flip flops, with a twist - The latest crazy is printing some kind of raised saying on the bottom of flip flops. When the person walks on the beach, the words are stamped in the sand. One shoe might say "Don't worry" while the other reads "Be Happy." Or it might be "Peace" and "Love." These are new and novel, so chances are high that they'll be used simply for the fun factor. Your company logo might not be the actual saying, but make sure it's somewhere on the shoes.
3. Anything personalized - Promo items can feel generic, but they don't seem that way when the person's name is printed on them. Personalization makes even common promo items like notepads and pens feel fresh - and it increases the chances they'll be used. This can get expensive, so it's probably best reserved as a token of appreciation for your best clients and customers.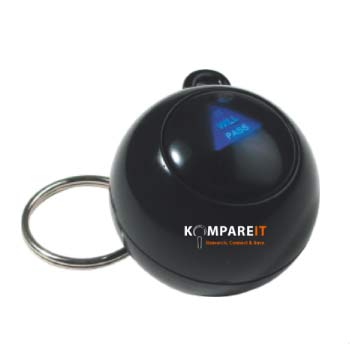 4. Mini flasks with funny phrases - Who doesn't want a flask for when they camp for the weekend or head to the mountains for a ski trip? Bonus points if you can add some funny phrase like, "The Hell With Work." Be careful though: These are best suited for hip and lighthearted companies. They don't work for everyone.
5. Magic 8 balls - Remember how much fun these were as a kid? Slap your logo on the side and people will be reminded of your company every time they waste time seeking random answers to life's deepest questions.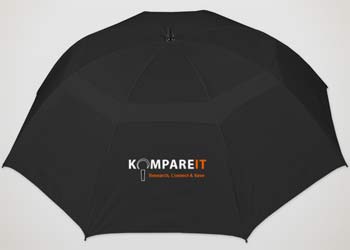 Compare Promotional Product Prices
Fill out our 30 second free form to receive competitive promotional product prices from pre-screened companies. No commitments. Our service is always free!
6. Golf umbrellas - These are nothing new, but they have stood the test of time. People are constantly losing umbrellas, so they tend to keep and use them when they're distributed as promo items. The larger the umbrella, the more likely it will be used. (As an aside, anything golf related is a pretty safe investment.)
7. Smartphone-friendly gloves - Ever tried to use your smartphone wearing gloves? It's practically impossible. Smartphone-friendly gloves have fingertips specially designed to work with smartphones. Stay warm while staying connected.
8. Smartphone battery boosters - Sensing a theme here? Smartphone products are exploding in popularity as promo items because people want them. These battery-powered devices charge smartphones without the need for a plug. (Really, any kind of smartphone charger is a great promo item.)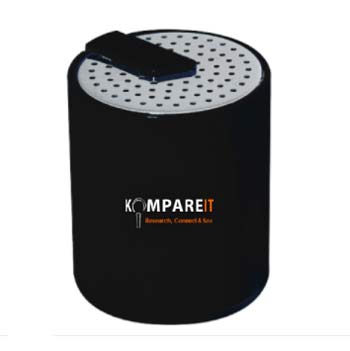 9. Reusable water bottles - These are nothing new, but they remain one of the most popular promo items. Many people keep them for a year or more, which is a very long time in the world of promotional products.
10. Mini bluetooth speakers - These little speakers are great for listening to music on the go. They're perfect for barbecues, beach days and camping trips. They're on the expensive side - $30 or more - but they will almost always be used or regifted.ically, there's no need for costly video production or editing work.
Compare Promotional Product Prices
Fill out our 30 second free form to receive competitive promotional product prices from pre-screened companies. No commitments. Our service is always free!