Last Updated: September 15, 2023
Yale vs. Hyster Forklifts: Making the Choice for Your Business
Yale and Hyster are both well-established manufacturers of forklifts, each with its own strengths and considerations. Yale forklifts are known for their ergonomic designs, operator comfort, and advanced technology, making them suitable for various indoor and outdoor applications. Hyster forklifts, on the other hand, are celebrated for their ruggedness and durability, particularly in heavy-duty and demanding industrial settings. The choice between Yale and Hyster forklifts ultimately depends on specific operational needs, with Yale being a preferred option for versatility and operator comfort and Hyster excelling in challenging and high-capacity environments.
Yale invented the first forklift in 1923 and remains one of the most recognized names in the business. The company has built a reputation for producing high-quality, long-lasting forklifts.
Yale produces electric, gas, LP-gas and diesel-powered forklifts with load capacities of 2,000 to 36,000 pounds. The company offers stand-up, sit-down, three-wheel, four-wheel and narrow aisle models.
New Yale Forklifts: New Yale forklifts also have a price range similar to Hyster. They can start at around $20,000 for smaller models and go up to $60,000 or more for larger, heavy-duty units.

Used Yale Forklifts: Used Yale forklifts, like used Hyster forklifts, vary in price based on factors such as age and condition. You may find used Yale forklifts ranging from $8,000 to $30,000 or more.
Lower price: Yale forklifts generally cost less. You'll spend more upfront for a comparable Hyster model.
Better value: Yale and Hyster are owned by the same holding company, NAACO Industries. The machines are built on the same assembly line, so the mechanical components are identical. With Yale, you're essentially getting the same forklift for a lower price.
Innovative Technology: Yale often integrates advanced technology into their forklifts, offering features like ergonomic designs and enhanced safety systems.
Durability: Yale forklifts are known for their robust build quality, making them suitable for demanding industrial environments.
Operator Comfort: Yale prioritizes operator comfort, providing spacious cabins and ergonomic controls.
Environmental Initiatives: Yale has been committed to environmental sustainability, producing electric and eco-friendly forklift models.
Strong Dealer Network: Yale has a wide network of dealers and service providers for maintenance and support.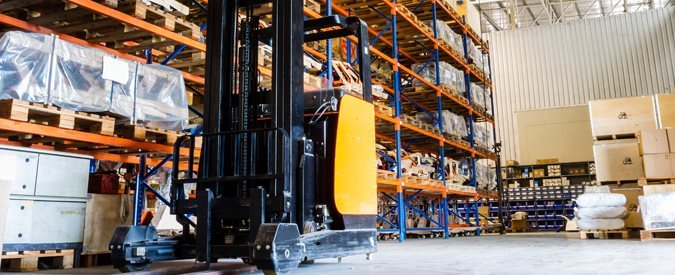 Compare Forklift Prices
Fill out our 30 second free form to receive competitive pricing from pre-screened forklift companies. No commitments. Our service is always free!
Fewer options - Yale doesn't make large-scale forklifts. If you need a heavy-duty machine with a load capacity higher than 36,000 pounds, you'll have to look elsewhere.
Hyster is a well-known and respected brand in the forklift industry, specializing in the manufacturing of material handling equipment, including forklifts, reach trucks, and other industrial vehicles. Hyster Corporation has a long history dating back to its founding in 1929, and it has become one of the most recognizable names in the world of forklifts.
New Hyster Forklifts: New Hyster forklifts typically start at around $20,000 for smaller models and can go up to $80,000 or more for larger, heavy-duty models with higher lifting capacities.

Used Hyster Forklifts: The cost of used Hyster forklifts can vary widely depending on factors like age, condition, and specifications. You might find used Hyster forklifts in the range of $10,000 to $40,000 or more.
Finishing options: Hyster forklifts have higher-end finishing options, including upgraded cabs, covers and pedals.
Larger dealer network: Hyster has a larger dealer network in North America, making it easier to find a dealer that is close to home. A larger dealer network also means faster and more convenient access to parts and services.
Versatility: Hyster offers a wide range of forklift models, including heavy-duty options, which can accommodate various applications.
Strong Lifting Capacities: Hyster forklifts are known for their ability to lift heavy loads.
Reliability: Hyster has a reputation for producing rugged and reliable machines.
Price - Plan on paying more for the Hyster brand name.
Watch this video to view a demo of Yale and Hyster Forklifts.
Resources:
Compare Forklift Prices
Fill out our 30 second free form to receive competitive pricing from pre-screened forklift companies. No commitments. Our service is always free!