Last Updated: September 15, 2023
Electric Forklift Prices and Considerations: New, Used, and Rental Options
New electric forklifts typically cost about $20,000 to $80,000 depending on what features you need, lifting capacity, and battery life. There is a market for used electric forklifts which can cost significantly less—sometimes up to 50% cheaper. Rent options are also available, typically from $400-$1,000 per month for organizations that do not require an electric forklift full-time.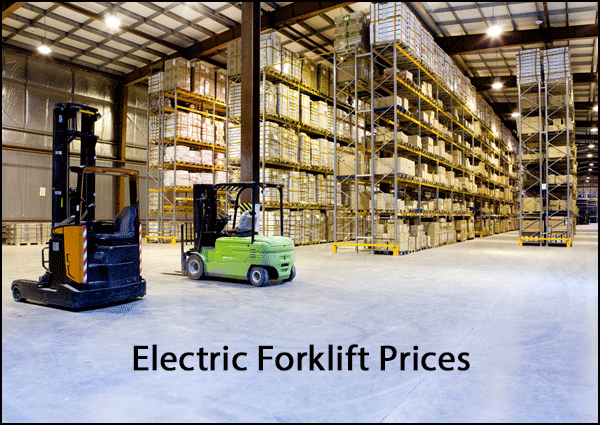 If you are looking for a cost effective way to move equipment and pallets around a warehouse or storeroom, you should consider an electric forklift. More environmentally friendly than their gasoline, propane, and diesel counterparts, electric forklifts have enough power to get the job done while being safe and easy to use indoors. Despite costing a little more upfront, electric forklifts have lower operating costs than their heftier, engine-powered cousins.
Compare Electric Forklift Prices
Fill out our 30 second free form to receive competitive pricing from pre-screened forklift companies. No commitments. Our service is always free!
Here is a breakdown of some average costs for new electric forklifts by some well-known brands. Bear in mind that these are sample prices pulled from various electric models and your price may vary based on the factors discussed above.
An electric forklift require no fuel! They will run for $1 per hour vs $20 per hour for other types of forklifts. You should compare gas vs electric forklifts before deciding which is best for your business.
| Brand | Price Range |
| --- | --- |
| Toyota | $20,000 - $80,000 |
| Hyster | $18,000 - $80,000 |
| Crown | $20,000 - $50,000 |
| Raymond | $15,000 - $80,000 |
| Yale | $20,000 - $60,000 |
| Jungheinrich | $20,000 - $70,000 |
| Mitsubishi | $18,000 - $60,000 |
| Linde | $20,000 - $70,000 |
| Cat Lift Trucks | $18,000 - $70,000 |
| Komatsu | $18,000 - $60,000 |
While new electric forklift will obviously cost more than a used model, there are other pros and cons to each that you should factor in to your purchase.
With a new model, you will often have newer features and better performance than a used machine. Additionally, you will likely have a better warranty plan from the manufacturer or dealer that you purchase from.
The cost advantage of buying a used electric forklift, however, may be worth it for you and your organization. Forklifts that have only been used indoors may be in much better condition, lacking the damage that often comes with other used vehicles such as weather damage and rust. It is not uncommon to find a used or refurbished electric forklift that still has years of life left in it.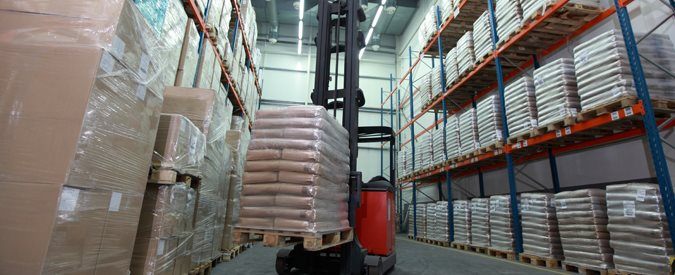 Many forklift dealers who sell new models may also have a comprehensive product line of used machines that are certified to run well. These used models might also come with a warranty from the dealer. The most important thing to consider when buying a used electric forklift is to only shop from reputable businesses and always take the forklift for a test drive first before committing to a purchase.
The average price for used electric forklifts varies wildly on a per vehicle basis, so predicting an average used price can be difficult. In general, however, the main factor influencing the price is how many man-hours have been put on the machine, as opposed to its age.
| Brand | Model | Year | Lifting Capacity (lbs) | Price |
| --- | --- | --- | --- | --- |
| Toyota | 7FBEU20 | 2015 | 2,000 | $10,000-$12,000 |
| Crown | RC5500 | 2014 | 5,500 | $12,000-$14,000 |
| Hyster | E60Z-33 | 2016 | 6,000 | $15,000-$18,000 |
| Yale | ERP030THN36TE082 | 2013 | 3,000 | $8,000-$10,000 |
| Raymond | 840-FRE80L | 2012 | 8,000 | $18,000-$20,000 |
| Komatsu | FB25SH-6 | 2017 | 5,000 | $14,000-$16,000 |
| Caterpillar | EC15N | 2011 | 3,000 | $7,000-$9,000 |
| Mitsubishi | FB16KT | 2010 | 3,000 | $6,000-$8,000 |
When looking to purchase an electric forklift, the first thing to consider is what features are most important to you and your business.
1. Cost of Electric Forklift Batteries
Each battery typically costs $2,000 to $5,000 and that should be factored in to your electric forklift budget. Since forklifts are battery-powered, it is important to think about how often you will need to charge it. Most batteries can last for 5-6 hours of continuous use before needing to recharge. If you plan to use the forklift all day, every day, then you may want to shop around for more expensive models with a longer-lasting battery that can run continuously for 8-hours or more. Or, you can purchase multiple batteries to swap out—allowing one to be charging while the other is in use.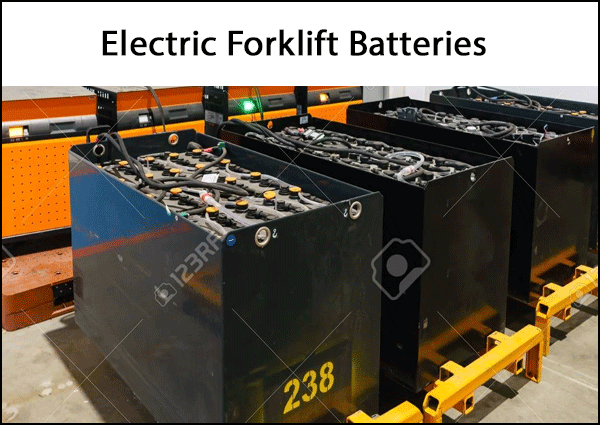 2. Lifting power
The lifting capacity of an electric forklift will vary by model. Most standard versions can lift 3,000 to 5,000 pounds. If you require something more heavy-duty, you can expect to pay more for models that can sometimes lift up to 15,000 pounds. Make sure you consider what type of work you need your forklift to accomplish when shopping for a machine.
3. Other Features
Different models may come with other options that raise or lower the cost of the vehicle. 3 and 4-wheeled models are available depending on how nimble the forklift needs to be when operating in tight spaces. You should also consider the lifting height to make sure the forklift suites the size of your warehouse. There are also options for tire type—cushioned and pneumatic. Cushioned will be better for use on hard, flat indoor surfaces. However, if you need to use the forklift outdoors, then pneumatic tires will be more useful. Other models may come with safety lights, backup cameras, or other options that add to the cost.
With the wide variety of forklift models and styles, it can be easy to find one that suits your needs, so long as you can afford the features you need. The latest, top of the line electric models can lift up to 70,000 pounds with a quick charge battery, but that tier of performance can often cost over $100,000.
4. Electric Forklift Operating Costs
All things considered, a typical electric forklift only costs $1 per hour of use as opposed to over $20 per hour for other types of forklifts. With any electric forklift, the real savings comes in the low operating cost. Because they run on rechargeable batteries, you do not need to worry about purchasing fuel like you would with engine-powered forklifts. Electric batteries also require less maintenance.
Watch this video to view a demo on how to charge an electric forklift.
The cost of renting an electric forklift will vary depending on location, but rates are often diverse enough to suit most people's needs, varying from daily, weekly, or monthly. In our research, the average price for a rental ranged from $400-$1,000 per month for models that could lift 5,000 lbs.
Some businesses do not have the need for a forklift 24/7. If a forklift is only needed for intermittent or one time use, it may be more beneficial to rent one as opposed to committing to a full purchase. Renting an electric forklift is also a great way to test out different models and features to aid in a future purchase.
References:
Compare Electric Forklift Prices
Fill out our 30 second free form to receive competitive pricing from pre-screened forklift companies. No commitments. Our service is always free!