Last Updated: February 08, 2023
How Much Does Gusto Payroll Service Cost?
KompareIt.com message: Let us do the work for you. Answer a few short questions & get cost estimates for your needs from trusted payroll services companies who service your area. Our service is 100% free!
Gusto's core price for it's payroll service costs $39 per month. They also charge $6 for each employee or contractor per month in addition to their base fee.
*Gusto is currently giving away $300 Amazon gift cards to anyone who signs up to try their payroll program. Try their service and collect your Amazon Gift Card.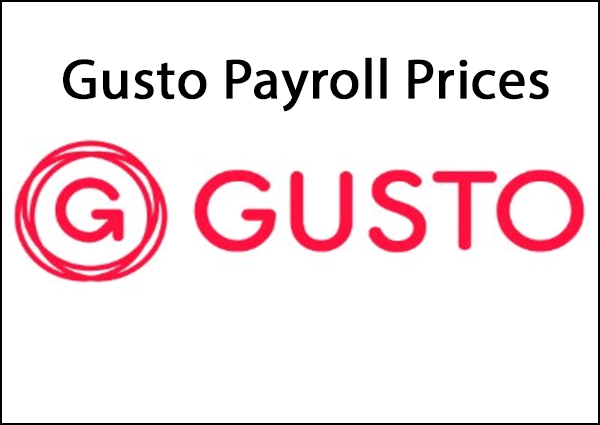 Thanks to its complexity, managing payroll presents a challenge for most companies. But, it can especially difficult for smaller organizations, which may not have the resources to hire a dedicated payroll specialist. And yes, you do need a specialist, someone knowledgeable of the many regulations – both federal and local – surrounding payroll taxes, compliance with labor laws, and much more. You can find a summary of these major laws on the US Department of Labor's website.
Many companies turn to outsourcing to help ensure their payroll is timely, compliant, and error-free. You have a variety of options if you're considering outsourcing, but if yours is a smaller company, you may want to consider Gusto, whose payroll service was designed specifically with small businesses in mind. Gusto provides a variety of payroll services all for the same flat fee, and even offers a free trial period for you to test out their service. The provider's main selling points are cloud-based software that is super easy to use and links payroll, benefits, and workers' compensation into a single package.
In addition to its standard small business package, Gusto also offers a program designed specifically for payroll service providers.
The Gusto payroll service has a user-friendly interface that you can access from any connected device, allowing you to manage payroll even when you aren't in the office. Check out their fully functional demo page to see how you like their interface. You can set whatever payroll period you prefer – monthly, bi-monthly, weekly, or bi-weekly – and pay the same flat monthly fee. You can even make payments outside of your standard payroll period, such as on an employee's last day.
Each of your employees also gets their own Gusto login, which allows them to enter all pertinent data. This includes their income tax withholding; updating address, banking, and contact information when necessary; and reviewing their pay stubs and W-2 forms. This information is still available to employees once they terminate employment, greatly reducing stress during tax time. Employees can also choose whether they want charitable donations deducted automatically from their pay. And, when you bring on new employees, Gusto completes all government-required paperwork, reducing the risk of data entry errors and ensuring you remain compliant.
When it comes to payroll taxes, Gusto does all the heavy lifting, including sending payment and filing tax records with state and federal agencies. At the end of the year, it issues W-2 and 1099 forms, all included in your standard fees.
Finally, Gusto provides a variety of detailed reports, including:
Bank transactions
Contractor payments
Paid time off
Payroll history
Tax payments
Gusto provides simple and straightfoward pricing offering 3 levels of service:
Core: $39 per month plus $6 per month per person
Complete: $39 per month plus $12 per month per person
Concierge: $149 per month plus $12 per month per person
All 3 plans offer full service payroll. The Complete plan adds time tracking as a service and the Concierge plan offers certified HR support. You can compare features and prices by plan on Gusto's website.
Gusto offers a variety of great features, but the main benefits you receive from using this service are the automation of your payroll, submission of payroll taxes, and reduced chance of human error. In short, it's extremely easy to manage your payroll through Gusto.
Automation allows you to ensure your employees receive their checks on time, every time. What's more, you don't have printed check stubs, since everything is delivered via email, which greatly reduces your paper consumption. The software also automatically calculates, pays, and files payroll taxes, both federal and local (you may pay via direct deposit or live check). And, with automation, the chances of human error dwindle to almost nothing.
The platform is also capable of automating the calculation, payment, and submission of a company's local, state, and federal payroll taxes. The software allows businesses to pay these taxes via either direct deposit or check.
Basically, Gusto makes managing your payroll as simple as possible. The interface is highly intuitive and simple to learn, and includes a guided setup process. When you do have a problem, Gusto offers live support, as well as a variety of online resources, all available to you 24/7. Employees enter their own information, further reducing chances for error, and everything integrates with common bookkeeping systems, such as QuickBooks, Xero, Bamboo HR, and Nimble.
Compare Payroll Services Rates
Fill out our 30 second free form to receive competitive pricing from pre-screened payroll service companies. No commitments. Our service is always free!