Last Updated: February 08, 2023
How Much Does ADP Payroll Service Cost?
KompareIt.com message: Let us do the work for you. Answer a few short questions & get cost estimates for your needs from trusted payroll services companies who service your area. Our service is 100% free!
The basic package costs $59 per month plus $4 per employee. A 25 person work force will cost about $2,000 to $4,000 annually. The more often you run payroll, the more expensive your plan will be.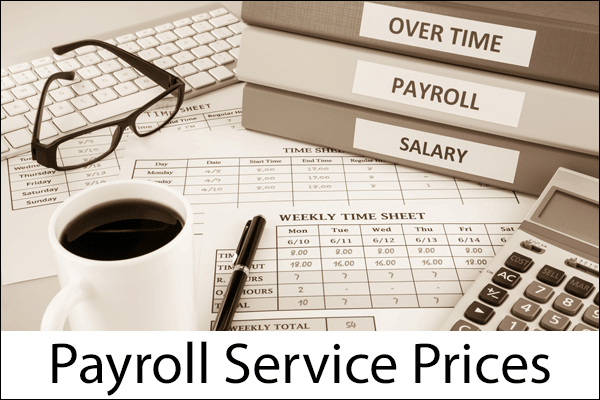 Watch this video to learn about RUN Powered by ADP®.
Managing payroll presents a challenge for businesses of all sizes. Larger companies tend to earn the spotlight here, with their high numbers of employees requiring accurate, timely paychecks. However, even small startups often feel the sting when it comes to payroll, particularly in their early days when there are too few resources spread too thin, with most employees wearing multiple hats, and possibly lacking the expertise to make this particular hat look good.
Unfortunately, payroll is one of those things you can't let just anyone handle. You need someone who understands the various withholding taxes – including federal, state, and local – as well as tracking employee time, leave balances, overtime, and more. The complexity of this task makes it a big time-suck, which is why so many organizations decide to outsource their payroll functions, and ADP is one of the most well-known companies they choose.
ADP is what is known as a workforce management service, meaning they offer a variety of options to help manage your organization's human resources functions. The most famous of these is, of course, payroll. However, even their most basic payroll service is more than simply cutting checks. For example, one of the features included in each of ADP's four payroll packages is Health Care Compliance, designed to help you understand your responsibilities under the Affordable Care Act and any changes in healthcare reform.
The company also offers excellent customer support, with someone available to answer your questions 24 hours a day, seven days a week, either online or over the phone. They also provide a variety of online resources, including a newsletter and weekly tips.
ADP's most basic program allows you to complete your payroll online and promises secure data transfer and storage. You can choose live checks or direct deposit (or both), and you and your employees can log into ADP to check and manage personal information.
Payroll tax withholding is calculated automatically and deducted from employee pay. In addition, ADP files and deposits your organization's payroll taxes, and even guarantees their accuracy so long as the data you provide is accurate. You can also use the software to manage employee benefits (depending on the package you choose), and create posters to hang in the workplace to ensure compliance with state and federal statute. It also ensures you remain compliant by filing relevant paperwork on new hires. At the end of the year, ADP creates and issues W-2s and 1099s to your employees and contractors.
ADP offers four payroll plans: Essential Payroll, Enhanced Payroll, and Complete Payroll and HR Pro. All four plans include the following:
Run payroll via any connected device, even mobile
Direct deposit
Payroll delivery, with a guarantee that you receive your checks in time to distribute them
A variety of reports you can access and export
General ledger interface you can export to QuickBooks, Xero, or Creative Solutions
New hire reporting to meet state and federal requirements
1099 creation; W-2 creation and filing
Calculate, file, deposit, and reconcile payroll taxes, with a guarantee to pay any fees in the event of an ADP error
State and federal resources to help you meet documentation requirements
Health care compliance
HR checkups to compare your standards against best practices
HR dictionary
Weekly tips
HR newsletter
If you upgrade to either advanced package, you get ADP's full list of payroll features, including Secure Check signing and stuffing, prepaid cards to deposit employee pay on a Visa debit card instead of a live check or direct deposit, State Unemployment Insurance, and garnishment payment service.
The Complete Payroll + HR Pro package also includes substantial HR support, including background checks, job posting, applicant tracking, job descriptions, employee handbook creation, training, and auditing assistance. ADP also offers a la carte options, including employee information tracking, alerts and notifications, and a document vault.
Plan costs vary according to which service you choose and the number of employees you have. The basic package starts at $59 per month plus $4 per employee, per month, with fees typically paid each time you pay your employees (bi-monthly, every two weeks, etc.).
On average, you can expect to pay around $125 per month for 10 to 15 employees. You may also have start-up fees (typically around $25, though these are often waived) and yearly fees for processing taxes. Exact prices vary greatly, however, since ADP regularly offers deals and discounts, so talk to a representative to get an accurate quote.
Compare Payroll Services Rates
Fill out our 30 second free form to receive competitive pricing from pre-screened payroll service companies. No commitments. Our service is always free!