Last Updated: February 08, 2023
Compare CompuPay vs Paychex Payroll Cost
KompareIt.com message: Let us do the work for you. Answer a few short questions & get cost estimates for your needs from trusted payroll services companies who service your area. Our service is 100% free!
CompuPay is an online payroll service that is popular with accountants and small businesses. The company has offered payroll services to companies for more than 30 years.
CompuPay offers a variety of payroll services, including an online feature that allows you to manage your payroll 24 hours a day from any location. The company offers two types of payroll software, as well as specialty payroll products designed for the specific needs of industries including construction, trade and hospitality.
It is difficult to estimate the cost of a payroll service because it depends on the size of your company and the individual features and options you select. Generally, clients pay a flat account fee based on the number of employees and how often they are paid, as well as a per-check fee of up to $2.
Businesses with fewer than 10 employees can expect to pay $25 to $125 per month, while those with up to 150 employees can expect to pay roughly $50 to $250 per payroll.
Cost - CompuPay is less expensive than Paychex, although the services offered are not as comprehensive.
Ideal for small businesses - CompuPay is designed with small and mid-sized businesses in mind. The company offers a simple and affordable payroll solution that is ideal for smaller companies.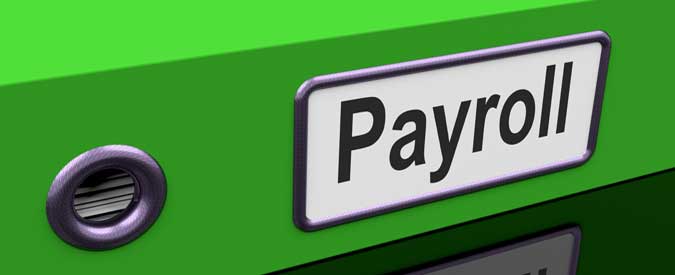 Features - CompuPay is not a fully outsourced payroll service. Unlike larger players such as Paychex, it does not offer the same caliber of comprehensive reporting tools and customizable features.
Paychex is a fully outsourced payroll business that is a leader in the industry. In addition to basic payroll processing, the company offers a variety of comprehensive reporting tools and services for business with more complex payroll needs.
Paychex allows you to keep track of each employee's use of PTO and sick days. It records wage and tax information for the entire year, and it keeps track of information such as workers' compensation and unemployment claims. The reports are fully customizable for each employee and the software is user friendly.
Price-wise, Paychex falls on the high end of payroll services. A comparison of 10 major services by TopTenREVIEWS.com found Paychex to be the most expensive. For a company with five employees, the total cost was $88.18 per month (two payroll cycles). Paychex also charges a $15 fee for direct deposit services, while other companies offer that for free.
Features - Paychex is a comprehensive service that offers far more than basic payroll processing. The company offers tax assistance and a wide range of reporting tools.
Flexibility - Paychex has the ability to customize its products and services to meet the specific needs of your company.
Cost - Paychex is more expensive than CompuPay because of wide range of features and services that are offered.
Compare Payroll Services Rates
Fill out our 30 second free form to receive competitive pricing from pre-screened payroll service companies. No commitments. Our service is always free!