Last Updated: April 27, 2023
Compare New vs Used Excavator Costs
KompareIt.com message: Let us do the work for you. Answer a few short questions & get cost estimates for your needs from trusted excavator dealers who service your area. Our service is 100% free!
A new full sized excavator will cost between $100,000 and $500,000. Purchasing a used full sized excavator will save you about 25% of the original price. Extra buckets cost between $1,000 and $5,000. Powered attachments can cost from $5,000 to $10,000.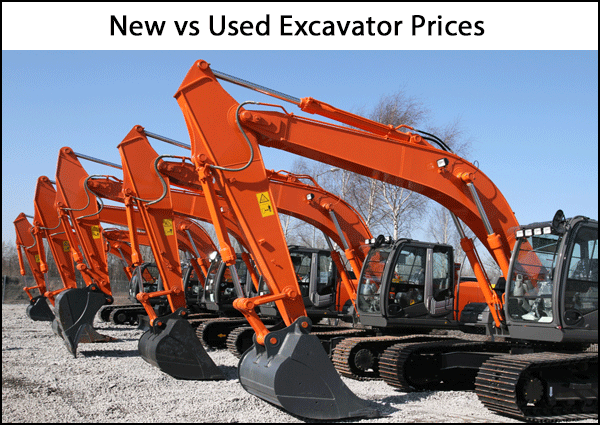 Most construction projects begin with digging, which is why an excavator is such an essential piece of construction equipment. These heavy machines are used for general construction, paving, utility work, forestry work, mining and even landscaping.
An excavator has two basic parts: a driving base and a powerful arm that is designed for digging and moving large objects. The operator controls the arm's movement from a cab that is attached to the base.
New excavators are very expensive pieces of equipment. In fact, they're one of the most expensive pieces of construction equipment you can buy. However, a new excavator can last for decades. It's not an investment you'll have to make often.
Purchased new, a full-sized excavator costs anywhere from $100,000 to $500,000.
Small excavators weighing 10 to 15 tons usually cost anywhere from $80,000 to $150,000.
Mid-sized excavators weighing 15 to 20 tons (the most common size) generally range in price from $100,000 to $200,000.
Large models weighing 30 to 40 tons are often priced between $200,000 to $400,000.
Don't forget to budget for accessories, as well. One bucket comes standard with most models, but if you need multiple buckets or additional sizes, budget about $1,000 to $5,000 each. Powered attachments such as rakes, blades and hydraulic hammers can cost $5,000 to $10,000 each.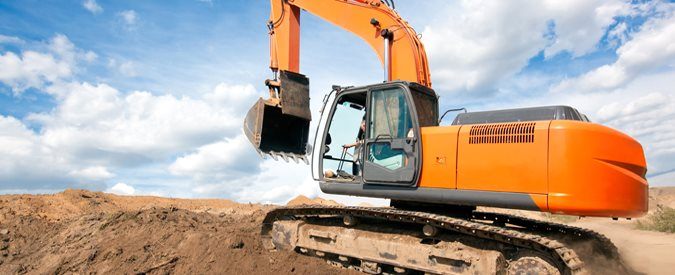 Better technology - Technology is always advancing. New excavators tend to offer better fuel efficiency and enhanced productivity. They're easier to operate and more comfortable, too.
More choice - Buying new means you can design the machine to your exact specifications. Choose the perfect size and buy only the attachments you plan to use. Include the features and upgrades you want and skip those you don't need.
Warranty protection - New excavators are sold with comprehensive warranties. You won't have to worry about paying for repairs, should anything go wrong, for at least the first year.
Cost - New excavators are extremely expensive machines. Small companies and those that are short on cash may have trouble putting the money together.
Compare Excavator Pricing
Fill out our 30 second free form to receive competitive pricing from pre-screened excavator dealers. No commitments. Our service is always free!
Due to the high cost of excavators, buying used in a popular alternative to buying new. Excavators have long lifespans - up to 10,000 hours of or more - and the used market is full of reliable machines with many years of use ahead of them. Most dealers that sell new excavators also offer used models.
It's important to do your research before buying a used excavator. A fresh coat of paint could be masking a machine that is in rough shape mechanically. Request a demo to make sure the machine runs well and operates as it should. Ask to inspect service records. If you can arrange it, have a mechanic that you trust look over the machine.
Used excavators are sold at a significant discount. But the machines are still expensive. An excavator that is a few years old with less than 2,000 hours of use might sell for 25 percent less than the original price. However, if you're talking about a $100,000 machine, that still amounts to $75,000.
Use caution with excavators that are selling for less than half of the original price. You may think you're getting a good deal, but you won't feel so enthusiastic if the machine breaks down a few months later. Be wary of private sales, too - it's always best to work with a reputable dealer.
Cost - Buying used can easily save tens of thousands of dollars - money you can use for other important business expenses. By far, cost savings is the greatest benefit of purchasing used.
Older technology - With a used excavator, you'll miss out on some of the modern features and technological advancements found in newer models. The machine might be a little more difficult to operate or not as fuel efficient, for example.
Not as reliable - Older machines are typically not as reliable as newer models. Plan on having the machine serviced more often, and budget extra for repairs and maintenance. Keep in mind that the time spent servicing your excavator could delay a job.
Compare Excavator Pricing
Fill out our 30 second free form to receive competitive pricing from pre-screened excavator dealers. No commitments. Our service is always free!