Last Updated: April 27, 2023
Compare Using a Collection Agency vs Small Claims Court Costs
KompareIt.com message: Let us do the work for you. Answer a few short questions & get cost estimates for your needs from trusted collection agencies who service your area. Our service is 100% free!
Collections agencies will charge a percentage of the debt they are attempting to collect, usually between 20% and 50%. You will not pay anything if the agency fails to collect the debt. It will cost between $15 and $100 to open a case in small claims court, however prices range by state. Typically, the more money you are seeking in damages, the higher the fee will be.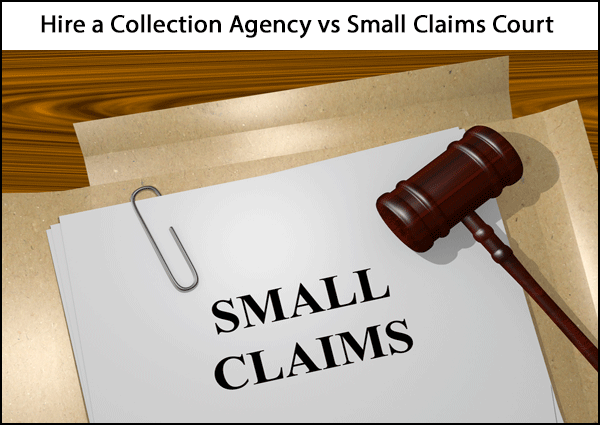 Hiring a collection agency is a popular method of dealing with unpaid debts. It eliminates the hassle of debt collection and increases the likelihood that you'll actually receive payment for those outstanding debts.
Professional collectors are experts in getting debtors to pay up. They know which debt collection strategies are most effective. And there's a good chance your debtors will take them more seriously.
Most collection agencies charge for their services by taking a percentage of the debts they collect. The fee usually ranges from 20 percent to 50 percent. The older the debt, the higher the fee will be because old debts are notoriously hard to collect.
Some collection agencies also pass on charges they incur in the process of collecting your debt, including long distance charges or fees for background checks. Make sure you ask for a complete list of fees before hiring any collection agency.
Saves time - When you hire a collection agency, the stress of debt collection is in someone else's hands. You won't have to spend another minute trying to chase down the debtor or debtors.
Pay only upon collection - You don't pay a collection agency unless they're successful in collecting your debt. Essentially, there's no risk involved.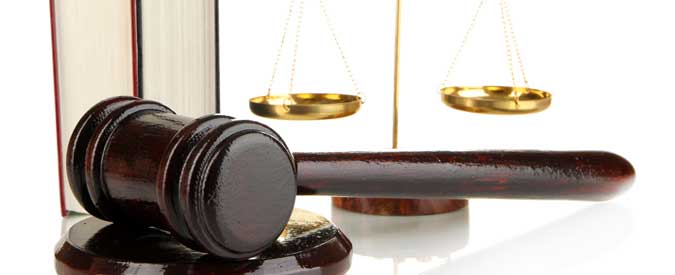 More expensive - If the collection agency is successful in getting your debtor to pay up, you'll have to fork over a significant chunk of the payment - far more than you would pay to go to small claims court.
Minimum requirements - Most collection agencies require at least a few thousand dollars worth of unpaid debts before they'll take you as a client. They don't want to waste their time collecting $100 here or $200 there.
Compare Collection Agency Rates
Fill out our 30 second free form to receive competitive pricing from pre-screened collection agencies. No commitments. Our service is always free!
Small claims court is another avenue business owners can pursue to collect unpaid debts. You don't need an attorney - simply go to the local courthouse and fill out the required paperwork. The party you're suing will be notified and a hearing date will bet set.
On the date of the hearing, plan on spending about half a day at the courthouse. And keep in mind that the burden of proof is on you, not the defendant. You'll need to show up with documentation that proves the debt is legitimate.
You'll have to pay a filing fee to open a case in small claims court. Fees vary from state to state but usually range from $15 to $100. Some courts base their fees on the amount of damages you're seeking. Often, there's a lower fee for plaintiffs seeking less than a certain amount - say $2,000 - and a higher fees for those seeking larger awards.
Cheaper - The fees you will pay to file a claim are significantly less than the fees that would be charged by a collection agency.
No minimum requirements - Most states do not set a minimum amount of damages for small claims court, so you can file a claim even if you're owed just $20 (although that wouldn't be worth it because of the filing fee). However, most courts do have maximums. Check with your state for specifics.
Time consuming - Plan to spend at least half a day in court on the day of the hearing. And don't forget about the time you'll spend filing the claim and compiling all of your evidence in the case.
Pay even if you lose - Your court fees will not be returned if you lose the case. And there is no guarantee that you will win the case and collect what is owed.
Compare Collection Agency Rates
Fill out our 30 second free form to receive competitive pricing from pre-screened collection agencies. No commitments. Our service is always free!